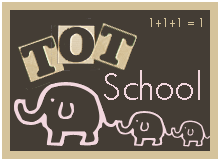 Since he has turned 3, R-man has really taken more of an interest in totschool, which is exciting for mama! He has been expressing more interest in learning academic subjects, even wanting to "read" books to
me
- which is of course adorable and fun to hear the stories he comes up with!
He sat down for totschool the other morning (which we decided to do in his room at his little table- less distractions) and actually worked on his lacing cards for the first real time! He did such a good job- it was encouraging to see the progress he has made!
We worked with his stickers, putting the correct numbers in each box. He liked all the different guitars and it was a good way to keep him concentrated on counting.
Puzzles have been a big hit! He will even go get them out by himself, although he usually ends up needing my help on the more complex ones. I just like seeing him initiate!
We have also been working with workbooks more, which he has never been one to sit down and concentrate on before, but now he seems to have taken a real interest in them. He likes the diversity of activities and also like having something he can tangably show daddy when he gets home from work!
Other things we have been working with that aren't pictured are his new easel, his old totbooks (especially "Cars"), and some different alphabet flash cards. I am just so proud of him and glad to see him excited about learning and exploring!